Monday 8th March marks International Women's Day (IWD), a time to celebrate the social, economic, cultural, and political achievements of women, raise awareness around women's inequality and call to action the acceleration of gender parity.
This annual celebration calls to amplify the female-led contributions to the world as well as highlight the inequalities that remain prevalent across social, economic, cultural, and political plains.
Gender inequality - Where are we now?
In 30 years, progress has been very slow at the global level, and dynamics have been different across countries, with some recording progress but others seeing reductions in women's share of earnings. An analysis commissioned by UN Women and the UN Development Programme reported that by the end of 2021, 435 million women and girls were living on less than $1.90 a day - and 47 million will be pushed into poverty as a direct result of COVID-19.
Fast forward to where we are now, the global gender pay gap is stuck at 16%, and women in some countries are paid as much as 35% less than men, according to a report published by UN Women. Still, even these figures do not capture the full extent of pay inequality - particularly in developing countries where informal work or self-employment is rampant.
According to the World Inequality Report 2022, women's share of total incomes from work (labour income) neared 30% in 1990 and stands at less than 35% today.
It has also been widely reported that:
· Relatively low participation in labour markets and legal discrimination have condemned many women to hardship. In 72 countries, women are still barred from opening bank accounts or obtaining credit.
· Prime working-aged women (between 24 and 44) with children were more likely than their male counterparts to lose their job, while younger women (18 to 24) with children were far more likely than their male counterparts to see reduced paid work hours.
· Research conducted over the last few years has shown that the earnings of older female workers are affected by the intersection of gender and age discrimination, so older female workers are at even greater risk of staying in low pay compared to the earnings of men in similar positions than their younger female counterparts.
This year's theme – Break the Bias and how you can get involved
This year's theme #BreakTheBias – Whether deliberate or unconscious, bias makes it difficult for women to move ahead. Knowing that bias exists isn't enough, action is needed to level the playing field. Imagine a gender equal world. Together we can forge women's equality. Collectively we can all #BreakTheBias.
Firstly, to tie in with this year's theme, IWD organisers are asking people to strike the #BreakTheBias pose – cross your arms with and to share it on social media to encourage a commitment to actively call out gender bias, discrimination, and stereotyping.
Here are our #BreakTheBias poses, showing our commitment.
​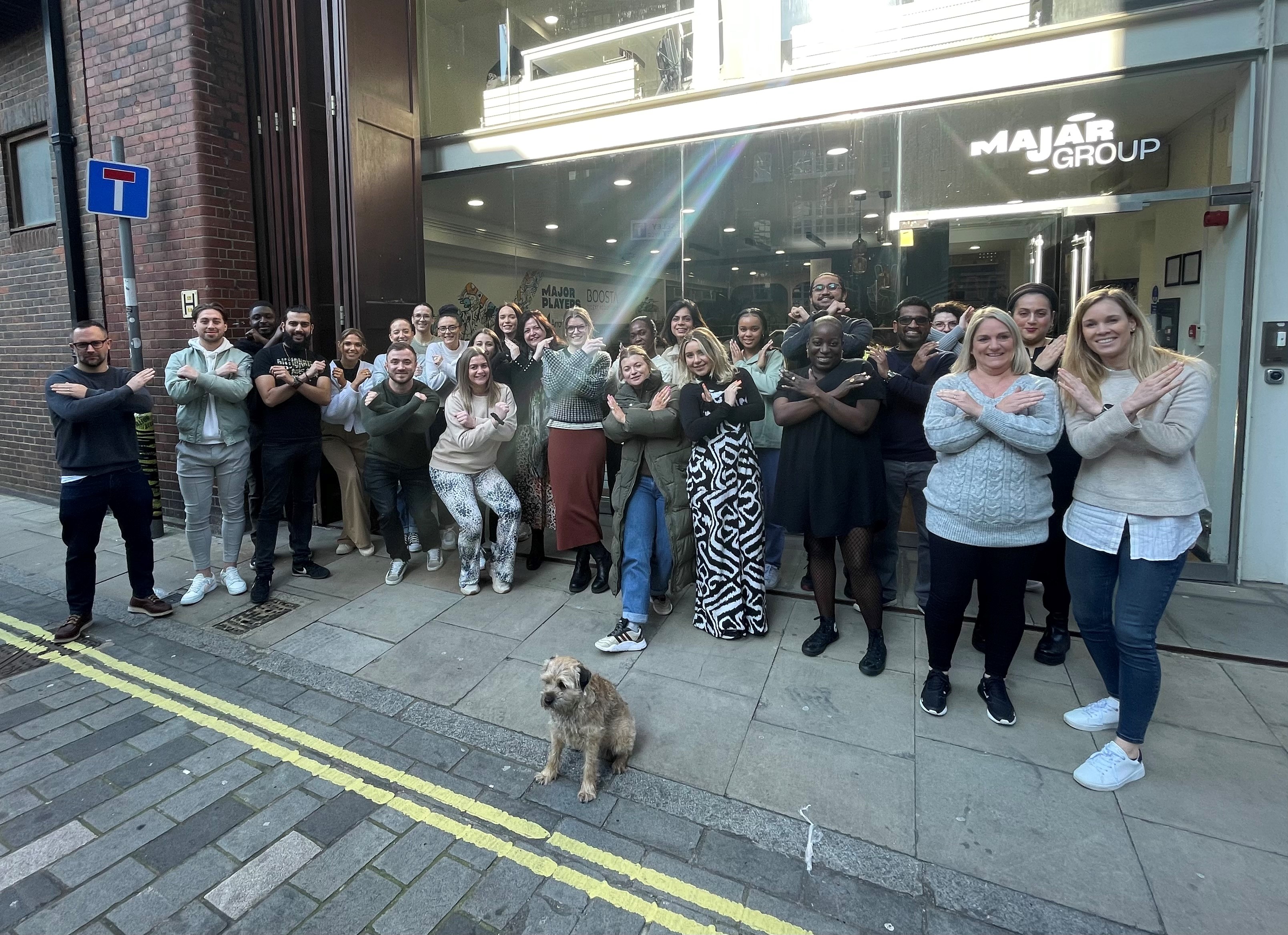 ​
We have also curated an events guide for all the exciting workshops, events, and talks going on this week and across this month.
These events are a great way to extend your support and celebrate all the transformative change led by women across the world. Check out them all out in our guide here.

What we are doing at Major Players
At Major Players, we are proud to report that 62% of our employees are female, of which a majority make up our senior management team.
In 2021, we launched our Diversity, Equity and Inclusion statement and commitments, recognising what we have to do to continue to build an inclusive culture that encourages, supports and celebrates the diverse voices of our employees. This statement also outlined how we can work with our clients to create recruitment processes that will improve DE&I helping them to create impactful, positive change within their organisations.
As part of this commitment, we continue to nurture our relationships with pioneering organisations including She Says and Creative Equals, who are dedicated to a world of fairness and equality.
In 2018 we partnered with Campaign to launch our Earn Your Worth initiative, which is our pledge to no longer request salaries in order to help close the gender pay gap. Our salary survey found that women were earning 23% less than men across the creative industries.
In a bid to help close that gap, we refused to divulge any of our candidates' pay levels when putting them forward for jobs. We believe it's unnecessary to judge someone's ability or worth based on their last salary or rate, and this initiative will help women reach pay parity with their male counterparts.
Fast forward to 2022, we continue to build on our commitment to positively impact gender equality.
Our growing partnerships with Bloom have produced dedicated data-led playbooks around maternity and supporting working mothers back into work. We also hope to bring the Creative Industry's most comprehensive census yet, detailing the latest insights on gender parity and workforce trends to support pivotal change - coming later this year.
As the UK's leading talent agency, our responsibility to help positively affect gender equality is paramount and we are committed more than ever to help drive this.