​
Support fair pay for all​
​
At Major Players we do not ask our candidates to divulge their salary history, in a bid to cut pay gaps and improve equity across the creative industries. We believe asking for salary history perpetuates gender, ethnicity, sexuality, and disability inequality; and allows for unconscious bias to take control.
As the UK's leading digital, marketing, and creative talent agency, we have a responsibility to play our part in closing pay gaps across marginalised groups; and championing Fair Pay for All.
​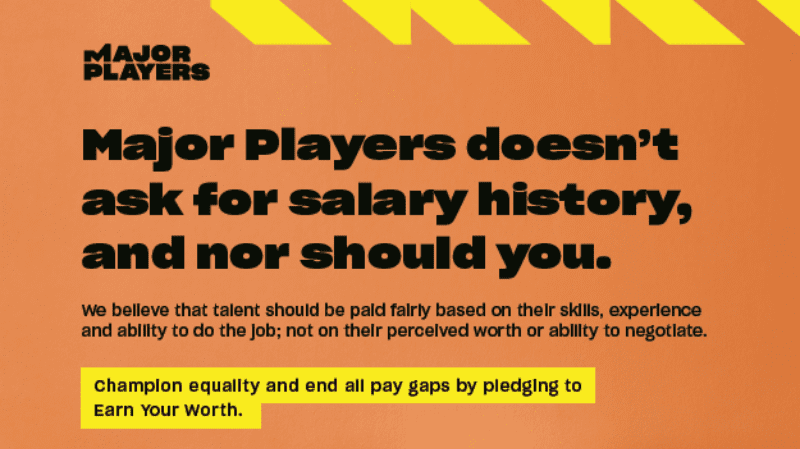 There is clear evidence which indicates that when making this simple, low-cost change to the hiring process, it can positively impact pay inequality.
We are calling on employers and recruitment partners to sign up to our #EarnYourWorth pledge and making salary disclosure a thing of the past.

In addition to our pledge, we are also calling on individuals to sign our petition and by 2023, we plan to have enough signatures to lobby the government into making legislative change.

For further information on our Earn Your Worth campaign, please contact us on talk@majorplayers.co.uk.