​We are standing our ground this pride month, and endorsing Outvertising's powerful campaign calling on brands to stand your ground this pride month.

Alongside 60+ organisations including the Advertising Association, dentsu, Grey London, IAB UK, Ogilvy, NABS, WPP, Pride in London, Stonewall, VMLY&R and WPP Unite(amongst others!), we're uniting with pride, and voicing our support to the movement and to the LGBTQIA+ community.
Read further about Outvertising's campaign:
Outvertising remains resolute in continuing our pursuit to make marketing and advertising completely LGBTQIA+ inclusive. With Pride Month upon us, we invite the industry to join us in that pursuit.
Anti-LGBTQIA+ groups are relentlessly attacking brands that demonstrate allyship with our community.
As part of their efforts to halt and roll back LGBTQIA+ inclusion in society at large, these fringe groups are attempting to erase our community in the media, including in the ads people see.
The Trans+ community are weathering the brunt of this targeted campaign of hate and they must be protected. But this hate is not limited to our Trans+ friends – the whole LGBTQIA+ community are feeling the effects.
There's no room for performative gestures or empty commitments in 2023: love is love, but money talks.
Our message this Pride Month, and every month, is clear:
The LGBTQIA+ community will not be silenced, and we will not be erased.
Our community will remain visible. LGBTQIA+ people belong in ads. Trans+ people belong in ads.

How to stand your ground:
Brands with Pride ads: Run them.

Brands working with LGBTQIA+ talent: Protect them.

Brands with Pride event plans: Keep them.

Brands with Pride products: Display them.

Brands with rainbow logos: Back up this declaration with meaningful actions.

Brands that come under attack: Brave the backlash.

Brands with media spend: Invest in media that match your values. Divest from media that spread disinformation.
This is a time that calls for commitment and courage.
If your brand's allyship comes under attack this Pride Month, we advise you not to waver in your resolve because of a hateful few. Your action can be made in the sound knowledge that you have the majority behind you. 2 in 3 under 60s (66%) think it's important to fight discrimination against LGBTQ+ people.*
​
Stand your ground.
You can find more advice on how to confidently stand your ground in the Outvertising Guide, in The Media Guide and in the Employer Guidance on the resources section of our website.
*Portland - Generation A - Z report

Organisations calling on all brands to stand their ground this Pride Month: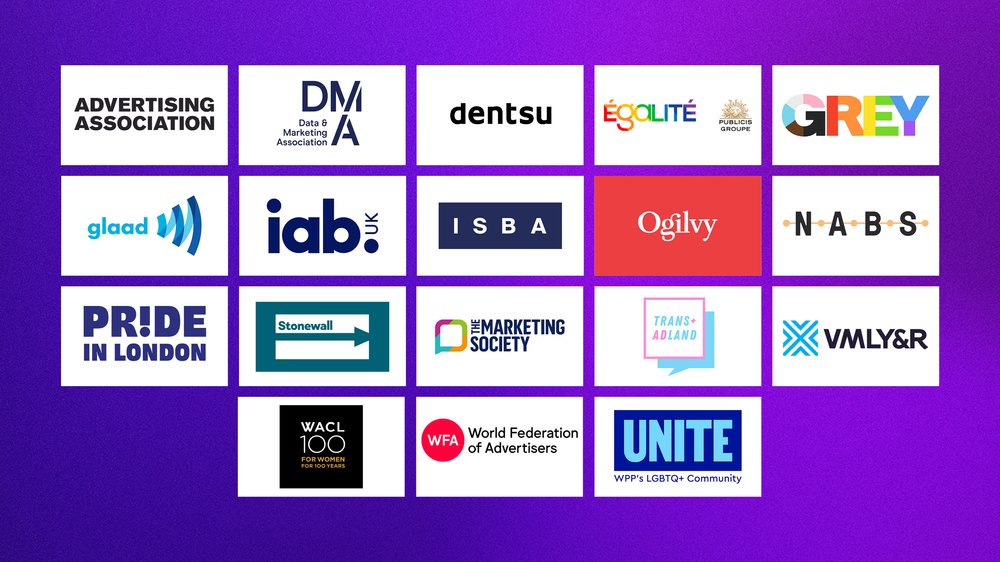 ​
Find out more the campaign and pledge your support here.
​