​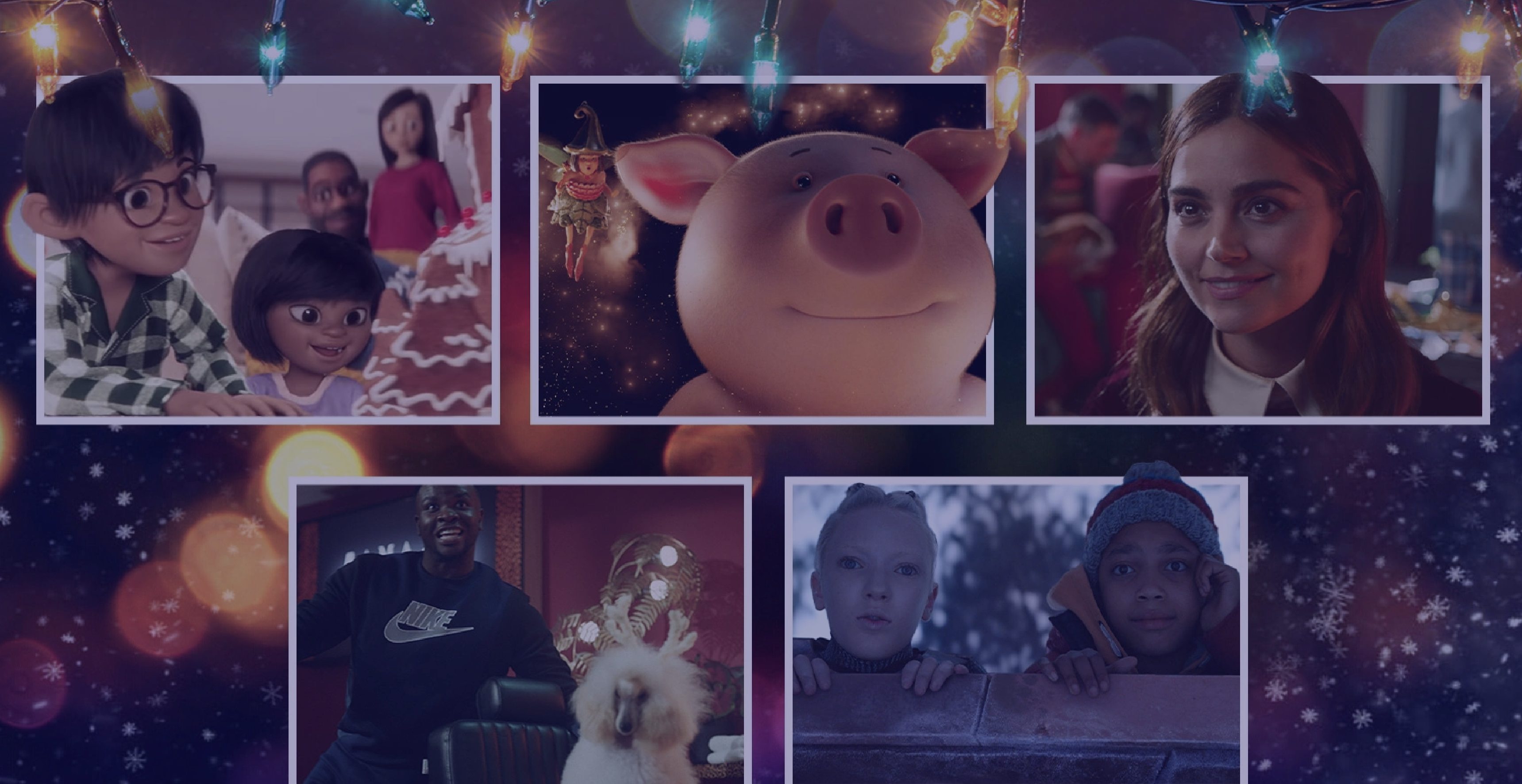 ​
Every year, the best in creative advertising brings us a cornucopia of festive campaigns and this year is no exception. From a Scrooge inspired banana, festive alien friends to Lego dragon slayers, there has been so much to get excited about.
With less than a month till Christmas, the favourites among the public have been battling it out for the all-important spot as Christmas ad of the year. We sat down with some of our own to ask what made their favourites list from this year's ad candidates and why.
​
Lisa Ahmed – Business Manager
Hands down, it has to be McDonald's UK's, 'Imaginary Iggy,' directed by Bert & Bertie and written by Leo Burnett London.
It made me tear up and get emotional! It's about a girl's journey from being a child and having an imaginary friend who was there for her all those years to give her confidence, help her, just be there, to growing up and not needing him anymore. I think it really appealed to me and the inner child in me really related to this, and considering everything that's happened the past 18 months, it made me realise to not take life so seriously and to slow down - I need to give my imaginary friend Prince Harry a call soon too!
​
​
Hayley Brooks – Associate Talent Partner
For me, it was definitely Lego's 'Rebuild the world: Anything is Possible,' ad. Developed by the Lego Agency, the film transforms children's fantasies into tangible realities for the viewer.
Stormtroopers march through the forest only to be thwarted by a swarm of bees, a firefighter dragon saves a weightlifter from a medieval castle and a spaceship cruise between skyscrapers.
Alongside the imaginative feel and visuals, I just loved how playful it was! And to hear that the LEGO Group are releasing new assembly instructions for existing products, made me excited to dust off my (my niece and nephew's) Lego and see what I can make.
​
​
Emma Stephenson – Senior Talent Partner
Aldi's 'A Christmas Carol,' ad by McCann UK, is such a fantastic sequel to Aldi's last ad. It is probably my favourite of this year because of all the adorable characters, especially the feature from England striker Marcus Rashford as a cheery radish! You can never go wrong with a Dicken's remake, and McCann UK got it spot on this year.
​
​
Junior Mesani-Medina - Associate Talent Partner
Disney's 'Stepdad,' was the favourite of all the Christmas ads I've seen this year.
Created by Disney EMEA's in-house creative team, with assistance from Flux Animation Studios, I found the ad deeply heart-warming and there was such a sound touch of nostalgia thanks to all the classic Disney character cameos spotted throughout.
I felt like it was also a really fresh take from Disney, and I particularly appreciated the perspective of Christmas as told by a blended family.
​
​
Joe Faulkner - Business Manager
My favourite has to be by JD Sports;

The perfect antidote to schmaltzy efforts from other high street shops' brands!
Shot with music video quality, whilst blending humour with credible appearances from Urban Sport and Music figures, whilst not forgetting to skilfully feature all-important product placements.