​
Continuing with our BHM celebration and commemoration, we're sharing what this year's theme, #ProudToBe means to our amazing partners who have worked hard with us to support wider changes in the industry and raise the bar on inclusive and people-forward strategies.
​To start us off, Dinah Williams, Founder + Director of the Avenir Network, shares with us the significance of Black History Month, and what this years theme means to her.
​​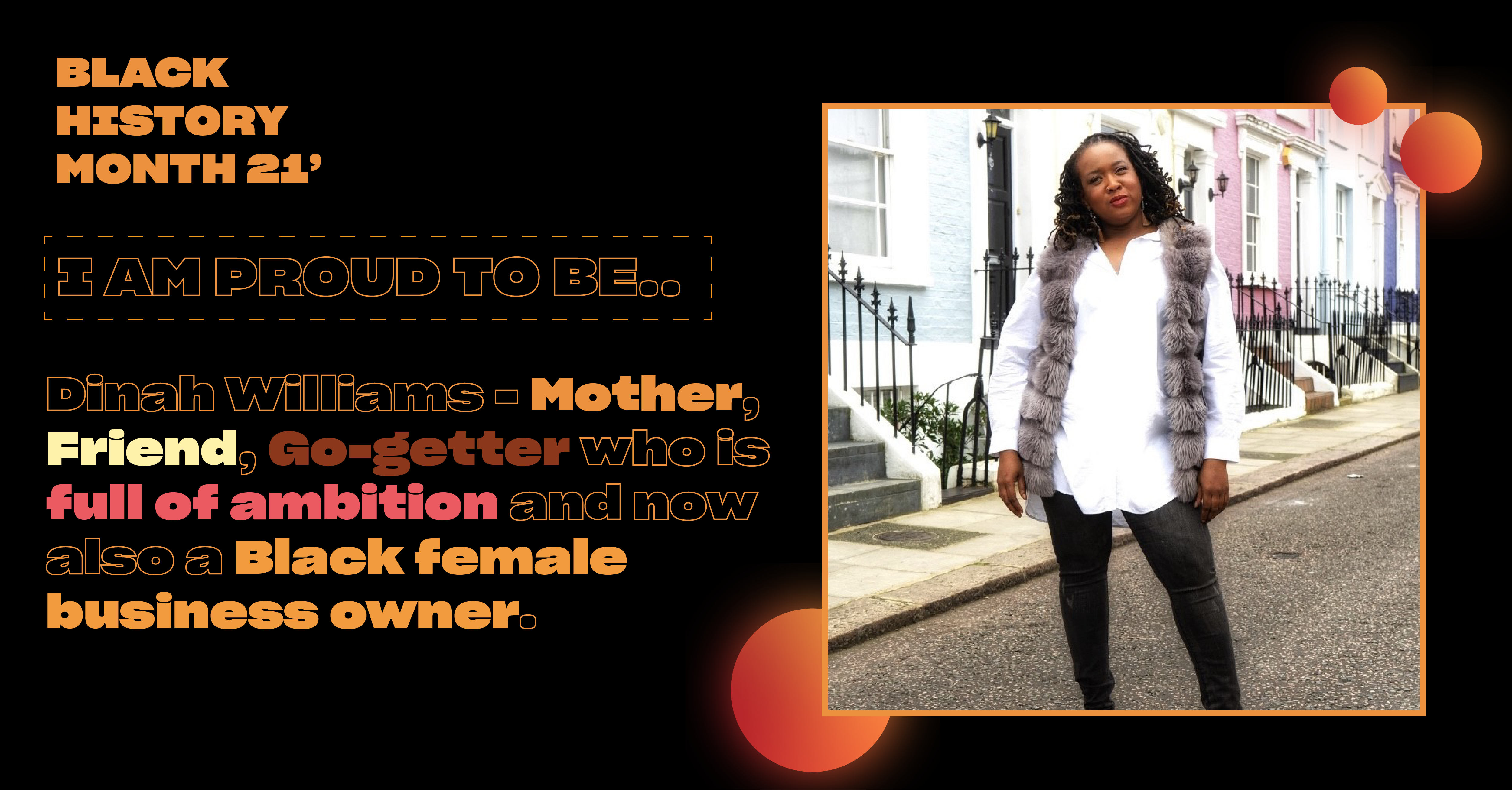 ​
What does Black History Month mean to you?
Black History Month to me personally, is a time for celebration for the Black community and an opportunity to learn more for our allies. It's also a time to reflect on our culture, our music, our ancestors and their incredible achievements.
Why is it important that we recognise and celebrate Black History?
Because it's an important part of British history. Britain hasn't just become multicultural in the last 20-30 years, the Afro-Caribbean community has been here for hundreds of years and contributed to all areas of British culture and society.
What does the theme #ProudToBe mean to you?
It really encompasses who I am - I'm proud to be a Black woman every single day - I'm proud of my children, I'm proud of my career and achievements and the adversity I've overcome, I'm proud of who I am and what I represent when I walk into a room.
What is your proudest achievement and why?
Hmm, there's a lot that springs to mind! I think at 41, I'm proud of the work I've done on myself, the time I've taken to unpack and understand what makes me who I am, warts and all, I'm proud I've finally started to really be as kind as I can to myself - once you are able to achieve that without guilt or shame, everything else becomes less challenging
Who inspires you to feel proud and empowered?
Too many people to name, but the common theme that runs across all of them - both public figures and those in my network - their determination to create the narrative they want and the determination to live and succeed beyond the boxes others had in mind for them.
I've been touched by people throughout my life that have been served some pretty raw deals and yet, they are probably the most generous, kind and humble people you'd ever meet, they are ooze energy that leaves you feeling hopeful and optimistic. That inspires me.
I am #ProudToBe…
Dinah Williams - Mother, Friend, Go-getter who is full of ambition and now also a Black female business owner fulfilling my passion.