Most creative professionals, have at some point in their careers, considered the option of becoming a freelancer. Lured by the prospect of greater flexibility, being your own boss and dictating which projects you'd like to work on; that's why nearly half (47%) of those in the creative industries choose to be self-employed.
​
We're often asked how to make the switch to freelance, so we've put together our top tips on successfully making the transition and what you should be mindful of before you take the plunge.

Becoming your own boss
Sounds great, right? Managing your own workload, not having to answer to anyone, dictating which projects you'd like to work on etc.
Going freelance can be greatly rewarding but be under no illusions that running your own business is hard work and isn't for everyone. Bear in mind that as a freelancer, you suddenly become the finance manager, marketing manager, IT department and everything in between. Be prepared that you'll have to also spend considerable time project managing, marketing yourself and seeking new opportunities.
We advise that before going freelance, that you put together a plan outlining what you need to earn each month to cover your outgoings – including holidays, sick days, travel costs etc, on top of giving yourself a liveable salary. You will also need to consider the recent IR35 legislation which came into effect earlier this year.
​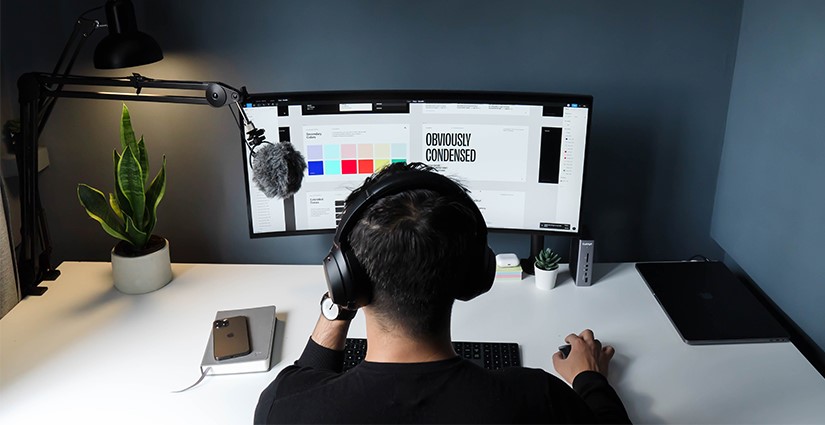 ​
Legal requirements
You'll need to make sure that you're set up correctly and compliant with HMRC's requirements. The starting point for this can be found on the HMRC's website here. You will also need to provide your right to work in the UK, ensuring that all documents are up to date.
A key thing to be mindful of right now is IR35, legislation which came into effect on 6th April 2021, with the aim of preventing tax avoidance. We have created a handy guide on how it may affect you, your rights and what you can do about the new legislation – find it here.
​
Create an online presence
Once you've decided that freelancing is for you, you'll need to create a name for your freelance business as well as considering how you're going to brand it.
From the off you'll need a website to either showcase your portfolio, work and/previous experiences or update your Linkedin profile outlining your most recent work history. This is the opportunity to make yourself stand out from the crowd, while providing a central platform to present your best work. It also provides you with an opportunity to share what your clients and colleagues say about you.
Remember, should you create a website it is your shop window – keep it simple, mobile friendly and always have a call to action.
​
Start connecting
That old adage of "it's not what you know, but who you know" is so true when freelancing. Of course, you need to be able to do the job well but building a network and a community will afford you greater exposure and opportunities.
We'd advise setting up profiles on LinkedIn, The Dots and other relevant professional networks, linking your website to drive traffic to your work. Once your profiles are complete, start connecting with influential industry leaders, relevant recruiters and peers who also specialise in the same market as you.
Make sure you're also following brand and businesses you'd like to work with on social media, as well as industry news (Campaign, The Drum, Creative Bloq, Design Week etc.), to ensure you're always informed of what's going on in the market and what upcoming events there are to attend.
Remember that connecting is only the start though, you will need to build relationships by regularly conversing and engaging with your network.
​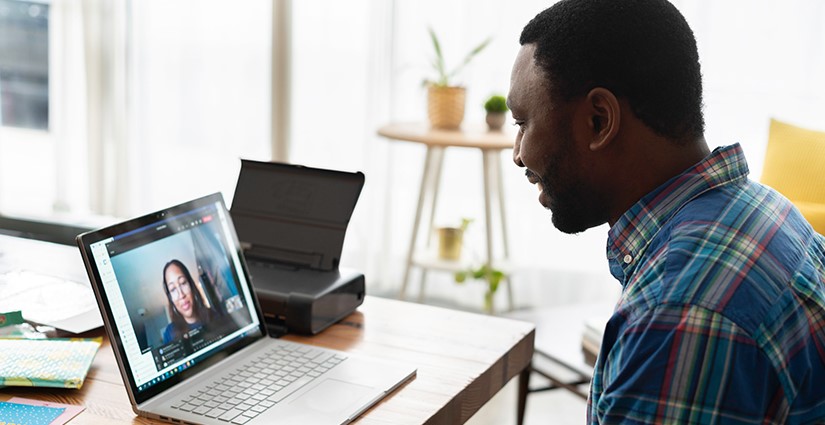 ​
Setting your rates
As we mentioned at the beginning of this article, it's important to outline what you need to earn each month to cover your expenses. Once you've done this and paid the tax man, the rest is your disposable income.
We advise that you seek advice on what the market is paying for your level of experience and set your rates accordingly. Our Salary Benchmarking Tool and/or our 2021 Salary Survey can guide you on the current rates for your specialism.
Often clients will be prepared to pay more for a short-term contract and will negotiate for a longer-term booking, so ensure you are prepared to be flexible on your rates dependent on the contract duration.
​
Be prepared
Freelance work can often be sporadic in the early stages. There will be peaks and troughs, so bear this in mind when you're planning your finances accordingly. As mentioned, marketing yourself is vital to long term success – the more you're visible the better.
You will also need to be mindful that clients won't always pay on time and so it's advised that you have a healthy buffer in your account to allow for this eventuality. Most standard payment terms are 28 days (although at Major Players, we pay our freelancers on weekly basis – time sheet permitting), however, be prepared some clients can take longer.
​
Building relationships
The best freelancer are those who have strong interpersonal skills, who can quickly adapt to new environments and who can deliver with minimal input from the clients. Ultimately clients want an easy life, and they want to know that when they have a specific requirement, they have you to rely on.
The key to this is strong communication. Outlining expectations from the off is so important, as is pushing back if the briefs are defined clearly enough. By understanding what the client wants, will ensure the project is delivered correctly and on time.
Also, do not be afraid to challenge ideas when you think there is a better solution. Of course, diplomacy is key, but they're paying for your expertise and therefore will appreciate any constructive input you have.
​
Enjoy yourself
As this guide explains, there are many variables to consider when thinking of going freelance. As a result, there will inevitably be challenging times, but there will equally be hugely rewarding times too.
It's important to never lose sight of why you decided to go freelance in the first place – whether to be your own boss, to gain greater flexibility or to seek a better work/life balance; just make sure you enjoy the ride.
​
If you need any support or advice in making the transition to freelance, please do get in touch we me and the team: jess.parker@majorplayers.co.uk.