​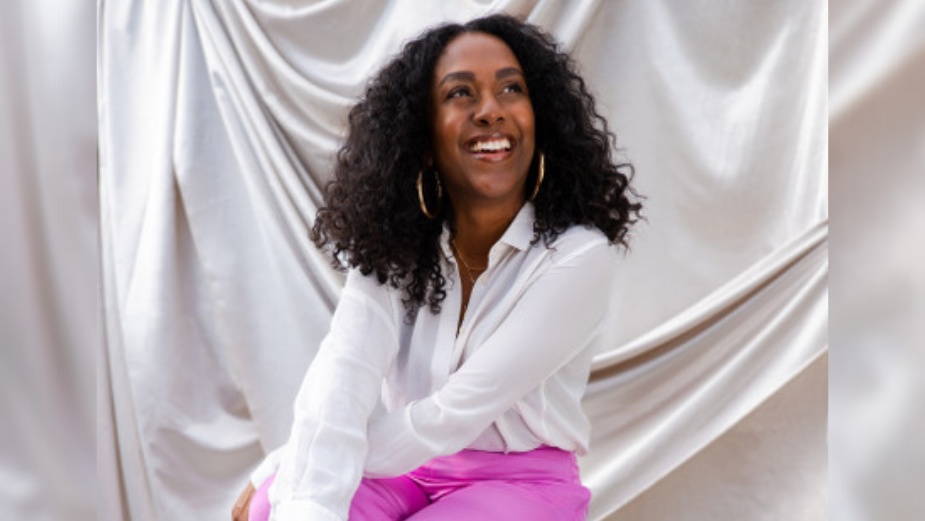 In partnership with Little Black Book, we joined Rani Patel Williams, Livity Business Partner and co-founder of #BrandShareTheMic, in our latest instalment of our 'The Future of the Office' series.
​
First of all, how did you cope with the emergence of a second lockdown? Did you find it any different to the first?
As frustrating as it is, it's definitely not been as difficult as the first one for me. I've got all the learnings from round one to help and I've realised that you can do almost anything from home. So the obstacles we perceived before were more mental than anything; and because of that it's been super important to take time to look after my mental health.
​
Livity was launched with an open door policy in 2001 to offer those in Brixton a free space to work and to help young people build a career. How have you dealt with the challenges of social distancing and lockdown restrictions in order to continue to support young creatives?
Livity was incredibly innovative for its time and was not only a way for us to deliver on our impact ambitions - helping young people build careers, start businesses, offer connections, paid work, increase social cohesion and much more - but it was meant to be a mutually beneficial way to work, in that our experts and mentors gained valuable insight into youth culture and the audience we were trying to reach for our brands and partners.
We've managed to stay open virtually to our network of 5000+ young people via our various social media platforms, Facebook groups, LinkedIn, Instagram and email. It's something we have been doing for over a decade so it is very much intrinsic to our business.
We realised that now more than ever, young people needed us to continue our relationship with them outside the space. We already did a lot of things virtually to support our network who are not all local to us, but we also quickly formalised a programme with some of our young collaborators to form the In Future List ist to continue our deeper impact work. Livity In Future List is an annual programme supporting exceptional young people from across the UK who are using their platforms, creativity and talent to predict and shape a better future for generations to come. The programme includes Livity hosted events from industry experts; In Future List hosted events where the talented people on the list pitch to host their own event we facilitate; quarterly creative collabs; and event and mentoring opportunities throughout the process.
​
As a business that understands harnessing current opportunities for future success, how have you adapted throughout this year to equip you for the years to come?
Our work (for the likes of Foot Locker, Audible) has given us opportunities to embrace something that is dear to our hearts, diversity. By not being so constrained by geography it has meant that we have unlocked a broader talent pool. We 100% believe that diversity (of age, gender, race, economics, ability) creates the most innovative working environment. We will definitely be taking this forward to harness greater success.
To that end, we work with our In Future List and as out-of-home media drops there is an opportunity for us to harness our network of young creators, makers and entrepreneurs to be part of our distribution and amplification.
​
How do you see the huge shift to remote working affecting the role of the office in years to come?
In my opinion, the office won't be totally gone. Creativity thrives when stimulated with real human interaction so it will still be important to do that, so for me the office will become a place for collaboration and more immersive working experiences.
The office needs to be more than just somewhere to work. Sometimes it is a safe space for those who don't have one to feel more accepted, and to use as much or as little as they choose. Gen Z tell us they want a more flexible approach to working environments from their employer so we need to listen to that and provide it where we can moving forward.
On the upside - there are no all-office emails complaining about washing up left in the sink ;)
​
As a youth-led creative network, were you at an advantage in any way when it came to being able to adapt to the new normal?
I think so, working with the next generation you are forever getting feedback from them and adjusting how we work to facilitate them. Therefore the business is super agile attitudinally, having that as a way of thinking and doing has definitely come into play during the pandemic.
​
If we are now more open to working from all sorts of remote locations, do you see this opening up more opportunities for the types of people who we can collaborate with and recruit/hire?
Absolutely, before the pandemic I was very interested in how Gen Z work and collaborate with each from meeting online and never in real life. This idea of working with someone across the world is no longer strange, having a team across five countries all of a sudden feels feasible. Which comes with so much opportunity.
Opportunity for agencies and brands to access a variety of talent from diverse backgrounds, skillsets and cultural understanding is amazing to think about. No more excuses about not being able to recruit diverse talent because there is no one in your market who meets the brief.
Equally, for that talent the opportunity to finally get that dream job in LA without leaving your family in Brixton can be a reality. I am hopeful for how this can address unemployment issues in certain cities or countries and really equalise the job market on so many levels
​
With many people struggling with the balance of work and home life, what is your advice on creating a productive work environment when working from home?
Create a structure, and routine helps. I've been trying to start my day the same way to set me up for a productive day, whether that is working out or sitting down to eat before I open my devices. For me, as we don't have the physical separation from work and home we need, it's just as important to create a mental separation - having my morning rituals to allow me to have the mental space clear before I dive into work. I usually find my focus is better and therefore more productive.
Planning breaks in your day is helpful, just because we are not mobile from travelling up and down corridors or across town to client offices, doesn't mean we can't have a moment to just stop. It's easy to sit in-front of the laptop for hours without a break.
Create dedicated work space if you can and leave your devices there so you aren't distracted by them in your off time. Set your 'do not disturb' emails and work notifications off at a reasonable time so you don't get sucked into the rabbit hole when notifications pop up.