​Major Players were delighted to partner with NABS, the support organisation for the advertising and media industry, hosting and competing in the 2019 Ride Adland event.
Working tirelessly to offer advice and support, NABS provides practical solutions through numerous conferences, events and masterclasses. Advocating for employee wellbeing and team community, initiatives like RideAdland help us give our employees, freelancers and partners the best industry support possible. But, what exactly is Ride Adland?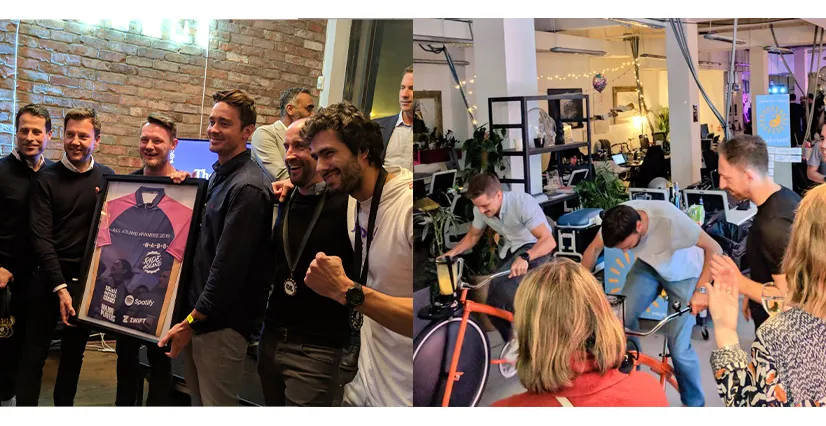 Bringing together over 30 of the biggest brands and agencies in the industry – with the likes of Google, Spotify and The Guardian - RideAdland challenges companies to ride against one another on a virtual London landscape. Featuring a 50km Fun Race and 100KM Epic Race, respective offices were fitted with indoor bikes connected to live scores and digital avatars. Pompoms, air horns and foam fingers at the ready, our Major Players either sweated it out on the bike or cheered on their fellow teammates!
Following on from the race, we hosted the official after-party and awards ceremony with food, drinks, a DJ, and a fun bike game where you had to cycle for your smoothie! Prizes were given for best support and team spirit, but it was Verizon who claimed the victory title and took home the NABS Orange Jersey.