​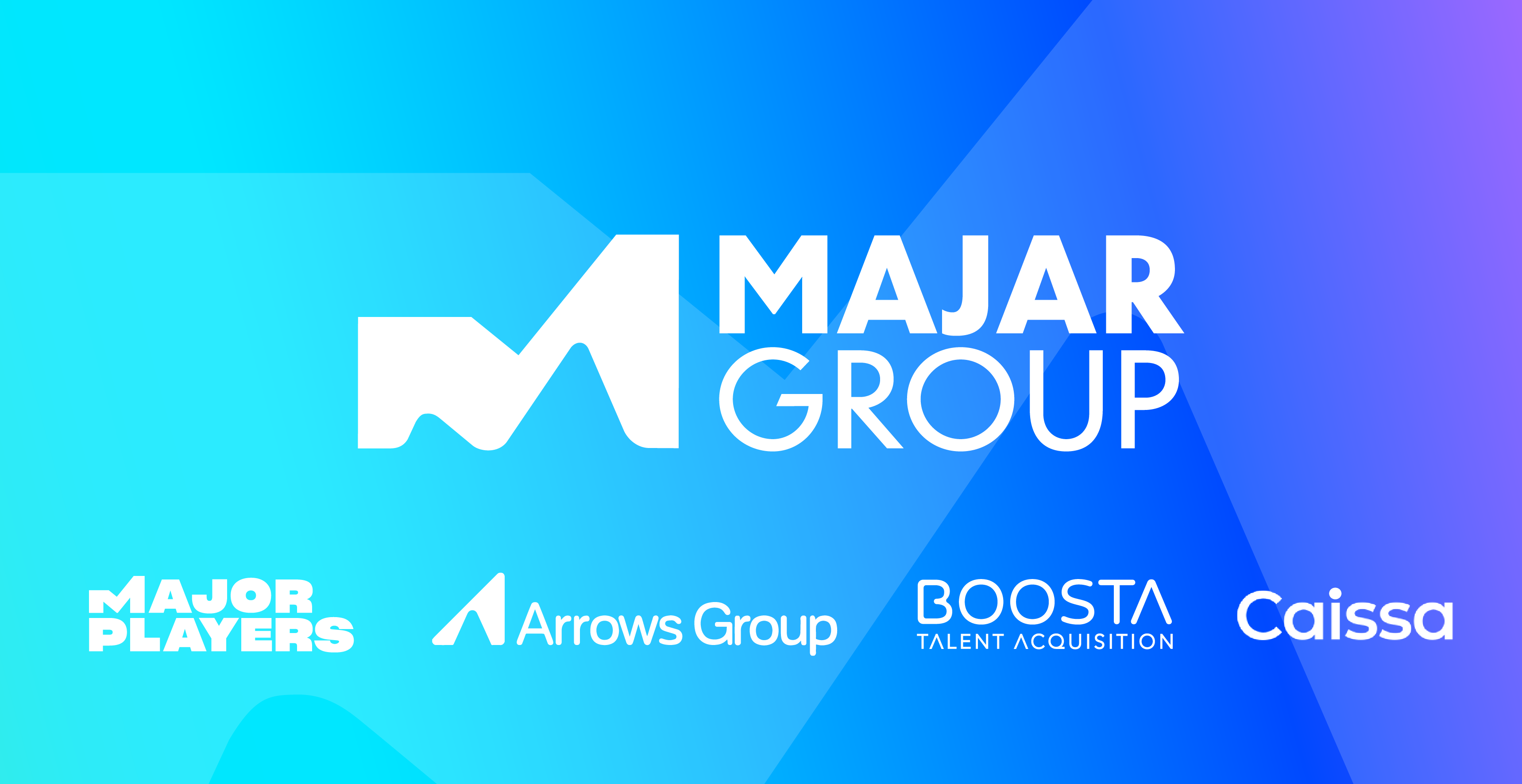 ​
We are delighted to announce the formation of the Majar Group, a strategic merger with Arrows Group, a global technology talent solution company operating across Europe.
The creation of this group is a formalisation of successful collaborations between these two founding brands over the years, and together, provides the creative and technology industries with the opportunity to leverage a legacy that spans over 50 years.
The group provides agile talent solutions that shape progressive workplaces to enable rapid, international growth. By combining capabilities and offering complimentary services with Arrows Group, Major Players will now be able to deliver greater talent, digital transformation, and growth strategies for its clients.
The groups scale enables Major Players the opportunity to expand its services and geographical footprint, with plans afoot to launch into Europe (Amsterdam and Berlin) in early 2022, and in the US markets in 2023. The move will also strengthen their employer brand and will create greater career opportunities and the development of staff.
All the businesses within the group will continue to trade independently under their own brands. In addition to the founding brands (Major Players and Arrows Group), the group will also be home to BOOSTA, an embedded tech talent consultancy, and Caissa Recruitment, a Berlin-based tech recruitment agency.
Joanne Lucy, Managing Director of Major Players, said,
"We are delighted to be taking the next pivotal step in our journey and forming the Majar Group. Solidifying our relationship with the best in Tech allows us to deliver an unrivalled service to both our clients and candidates across Europe."
James Parsons, Group CEO of Arrows Group & Majar Group, said
"We have long been admirers of Major Players as the leading market specialist and the number one brand within their sector. We have enjoyed collaborating over the past few years and the chance to formalise this relationship and create a real power-house in the creative and tech industries is exciting and really accelerates our global expansion plans."
For further information, visit www.majargroup.com.